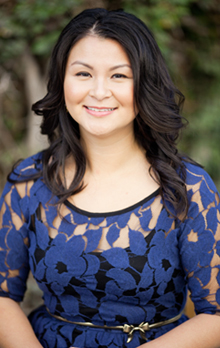 Ngoc Nguyen Lay
is a born planner, dreamer, and achiever. She lives with her husband in Southern California, where she enjoys celebrations with family and friends on a regular basis. In 2005, she founded
Skybox Event Productions
a special event planning company that strives to provide every client with an unforgettable event, no matter what the occasion. Through Skybox Event Productions, Ngoc consistently seeks out new and innovative ways to share her event strategies and creativity with others. Ngoc's writing has been published in magazines such as
Ceremony, Celeb Life,
and
Serendipity
as well as on several blogs. This is Ngoc's first book, and it was born from her passion to help others find inspiration for their events. Ngoc's dedication to celebration and festivity is grounded in a deep appreciate for the richness that family and friends bring to life.
Inspired Celebrations
aims to remind its readers that life is full of reasons to celebrate.